Accessibility and AT Standards supporting mobility using public transport
Standardisation is key to the interoperability of AT in all walks of life across all fields of application which increasingly become integrated through the WWW. Legislation at all levels more and more obliges public institutions and organizations to have accessible websites, information and services which has a big impact on public eProcurement, ICT development, publishing, transport, education, etc. The EU is determined in its efforts for a standardization policy complying with its own and its member states' obligations as signatories to the UN's Convention of the Rights of Persons with Disabilities (CRPD). This policy is strategically tied into the EU's innovation, R&D and industrial development strategies.
Standards comprise several distinct aspects: standardized methodologies, technical specifications, processes, corporate ethics and responsibilities, quality and risk management and increasingly also data and metadata for all kinds of content. This applies both to: 
Individual AT and general accessibility solutions  

AT systems and services integrated in larger ICT or other system environments.  

Major EU-projects in the field of eAccessiblity and eInclusion have collected information on pertinent standards and analysed barriers to information on and access to standards. It was found that looking for standards is very difficult for those not engaged in standardization activities. On the one hand, standards can be strong enablers for PwD in societal and work environments; thus, not knowing about standards can lead to frustrating experiences for the individual up to management risks for the organization. On the other hand, standards are still often perceived as a barrier hindering or even preventing persons with disabilities (PwD) and their representatives as well as researchers and developers in the field.
ICCHP 2010 started to highlight and discuss this issue involving ISO and standardisation organisations. This lead to a white paper demanding for e.g. more user involvement and cross-referencing of AT and Accessibility standards. Since that, ICCHP features sessions and workshops resulting in e.g. the IEC ISO ITU Joint Policy Statemen on Standardization and Accessibility. In cooperation with AAATE and the EU project IN LIFE this condensed in the "Recommendation 2016 concerning standards about eAccessibility and eInclusion".
ICCHP 2010 started to highlight and discuss this topic with ISO and other standards organisations. Since then, ICCHP regularly features sessions and workshops resulting among others in the IEC ISO ITU Joint Policy Statement on Standardization and Accessibility and lately in the Recommendation 2016 concerning standards about eAccessibility and eInclusion in cooperation with AAATE. A Special Interest Group (SIG) in AAATE took up the issue intending to support AT and accessibility standardisation focusing on cross-referencing of the existing AT- and accessibility-related standards with a view to impact the broad diversity of technical and process standards. ICCHP 2018 gave a special emphasis on Standards and Law - Twins to be Aware of. AAATE 2019 featured the workshop Standards in support of assistive technology and accessibility – important but hard to find.
This year's STS focus is on (existing, potential or lacking) standards related to overcoming barriers to PwD and their mobility. Barriers faced by PwD in public transport are multifaceted, including architectural, physical, communicational, attitudinal, technological and organizational (cultural-traditional) ones. This STS calls for contributions, both scientific and practice oriented, focusing on aspects such as: 
What are PwD's barriers when using public transport?  

How to engage in and contribute to standardization?  

Good practice and success stories regarding mobility needs of PwD in daily life: studies, research and experiences  

Benefits of standards-based certification schemes: e.g. for experts' personal skills and competences, AT tools and devices, web content accessibility, etc.  

Recent developments in accessibility related policies, legislation and standardization  

Strategic policy and management related issues  

Classification and terminology related to AT, eAccessibility and eInclusion 

Cooperation and coordination issues 

Communication issues in various fields of AT and Accessibility application: health sector, public transport, AAL, household devices, interoperability of user interface design, communication etc.  

Ideation on concepts, ideas, visions for making standardisation an efficient and powerful tool supporting eInclusion 
This session is organised in cooperation with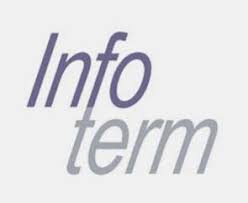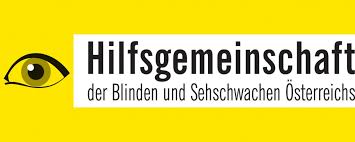 ---
Chairs
---
Contributions to a STS have to be submitted using the standard submission procedures of ICCHP.
When submitting your contribution please make sure to select the right STS under "Special Thematic Session". Contributions to a STS are evaluated by the Programme Committee of ICCHP and by the chair(s) of the STS. Please get in contact with the STS chairs for discussing your involvement and pre-evaluation of your contribution. Submission Deadline for Contributions to STSs: April 15, 2020